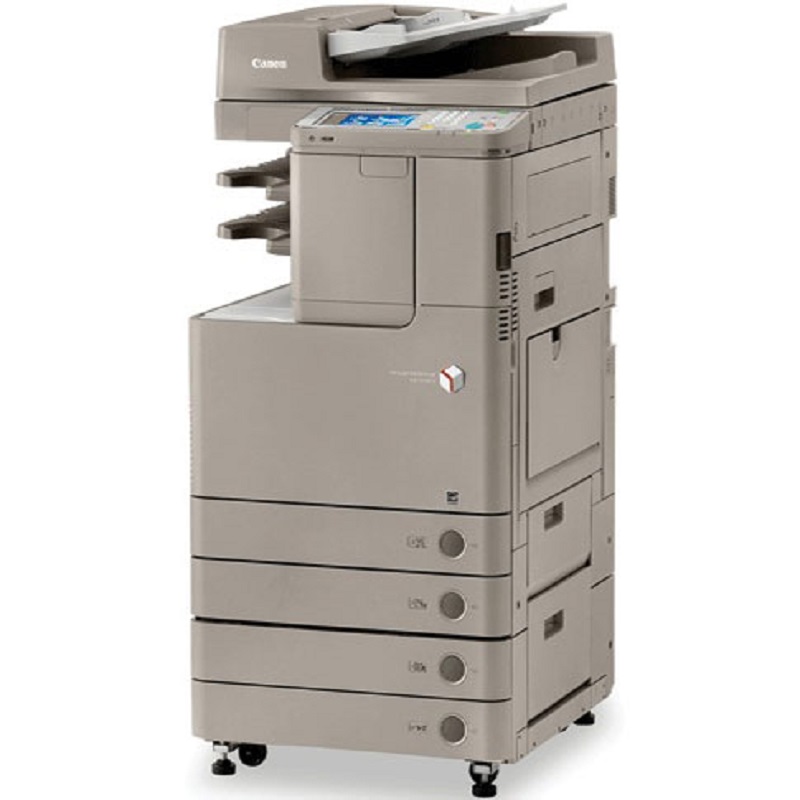 As everyone observes nowadays, almost all people, no matter how small or huge their business is, perceive a printer as a necessity. Aside from businessmen, students also take part in the essence of these printers and copiers as these are their usual means of creating their projects.
In today's generation, maybe others would say that due to the rise and modernization of technology, printers might not be of great importance. Nevertheless, the truth is that although documents and other files can now be dealt with online and digitally as merely soft copies, it is still vital for one to keep hard copies. Hence, the significance of these printers and copiers can ever be overstated.
With the emergence of different printers and copiers in the printing industries, it might be difficult for you to choose the best brand. Picking one might also be tricky and would depend on your purpose. Purchasing one might be for personal use, business agenda, or for academic purposes. If you have already contemplated your intention, then analyzing the printing quantity as well as its quality is the thing you must reflect on next.
At this point, it is now important to have a brand in mind for you to consider. There are indeed a lot of products to choose from. Keeping in mind the brand's features and the company's reputation might be of great help. Now, if you would browse through the internet, you might see that one of the best models of printers and copiers that one could ever have is the Canon ImageRUNNER C2225.
What is Canon ImageRUNNER C2225?
Canon ImageRUNNER C2225 is a color laser multifunction printer that offers its users an effective and efficient workflow through a small footprint. It further aids workgroups, students, companies, offices as well as micro-businesses to work at a faster pace. One of its objectives is to impressively incorporate and update its user's experience, hence facilitating the utmost performance and efficiency. This type of printer and copier lets its users accomplish their tasks promptly and productively.
Canon ImageRUNNER C2225 Printer Features
Canon ImageRUNNER C2225 is able to print up to 25 pages in a minute at a DPI printing resolution of 1,200 x 1,200. It can also print on media with a size of up to 12" x 18" or in SRA3 paper sizes.
As a multifunctional printer, it has indeed a lot of features and configurations, which are as follows:
It is a 3-in-1 printer and copier which has the capability to Scan, Copy and Print, with two trays and a stand
It has a standard function as network, which can store and send files or documents
It allows automatic duplexing
It can input paper of a standard capacity of 1,170 sheets up to a maximum capacity of 2,270 sheets, while still open for options
It comes with a 30-day warranty for its parts
In addition to these configurations, the product also has the following inclusions:
the unit itself
usual consumables or parts
the power cord
Benefits of Buying Canon ImageRUNNER C2225
If you happen to buy your own Canon ImageRUNNER C2225, you would be benefited with a lot of things. First of all, you would not be worried anymore of copier leasing as you have a possession of one already. Maybe before, you would opt to copiers for lease or go for copier rental that you may get to see anywhere. But now, getting your tasks done and printing your projects would not be a burden at all.
Another advantage of buying this printer over choosing a copier rental or Copier Leasing is that it would let you be able to keep the maintenance of your printer. Since printers are highly prone to damages and can easily get broken, it is important that you keep an eye on your own. In fact, there is a probability that you get copier repair upon purchasing this kind of product.
As compared with Copier Lease Clear Choice Technical Services which will let you get involved with a bunch of paperwork, buying a Canon ImageRUNNER C2225 of your own will save you money. In addition to this, if you will go for copier leasing or copier rental in your office, for instance, it will require you to get a lease contract and other requirements that can consume much of your time and effort. Hence, it will be more of a hassle for you instead of providing you tranquility.
Common Problems with Canon ImageRUNNER C2225
All printers, both one's possession or that of a copier for lease, are susceptible to problems. When it comes to Canon ImageRUNNER C2225, the most common problems that an owner may encounter are the following:
One reason for this problem might be due to the remaining data that the memory of the printer has. For you to be able to fix this, you may try printing out all the data inputted. Another reason for this problem might be due to the problem itself within the printer or its software. Here, you may fix this by acting upon the message which can be seen on the display, accordingly.
The functions of the printer itself do not work efficiently, or worse, do not work at all.
Before being able to print all data, the printing stops.
The main reason for this problem is just the same with the previous problem, where it is caused by the remaining data that the memory of the printer has. So, for you to be able to fix this, you may try printing out all the data inputted.
You cannot print anything at all.
If you have trouble with printing using your Canon ImageRUNNER C2225, maybe you would think that you may need a copier repair. However, this problem might just be due to the fact that the printer has already reached the maximum capacity of data to be processed. Now, you may be able to fix this by deleting or cancelling the job which is being processed and try to reprint it. You may also try to divide the data to be printed and try again.
There is a problem with storing a secure and safe print job.
Just like in the previous problem, here, the incapacity of the printer to do its job might be due to the reason that it has already reached the maximum capacity of secure print jobs to be processed. Similar to the remedy of the previously stated problem, you may be able to fix it by deleting or cancelling the job which is being processed and try to reprint it. Also, you may try to split up the data to be printed and try again.
There is a misalignment on the color plate.
This problem might be caused by the alteration of the special smoothing mode settings of the printer. For you to fix this, try altering the settings of your printer depending on your purpose.
How to Fix Canon ImageRUNNER C2225: Print Copies Have Smudge in the Middle of Paper
Printers, even the most eminent brand and model, can still be vulnerable to damages or problems. One major problem that one might face is having trouble with printing copies as these have smudges in the middle of the paper.
Now, if you have a Canon ImageRUNNER C2225 which is from a copier leasing or a copier rental, it might be hard for you to speak of problems like the above mentioned, that you might come to encounter. Nevertheless, you do not need to worry anymore as getting a copier repair will be the least of your priorities.
Typically, the cause for a printout which has smudges in the middle of the paper can be due to numerous reasons. One of the possible causes of this problem is an issue on the paper used. If it happens that what you used is a type of paper which is not the standard type for the printer, smudges would highly be probable. Another reason might be due to filthy and misaligned print head. Misalignment would then obviously lead to an incorrect print job and might also lead to smudges. Aside from the unclean print head, your fixing roller might also be dirty this is why a problem like this might occur.
The solution to print smudges is to primarily clean what is dirty – print head, fixing roller, or any part of the printer. Cleaning both outside and inside the printer is the best thing that you must do. Moreover, it is highly recommended that you print the nozzle check pattern, as a means of cleaning your printer as well.
When buying a printer or having a Copier for Lease, it is always important to take into consideration its features, common problems, and the manner of fixing these problems as well. If you also happen to opt for a copier leasing or copier rental, a copier repair might be a choice for you when any damage takes place. However, it would still be of great advantage for you to try to look for ways to fix and troubleshoot problems without consuming much of your money. By considering this article, if any difficulty persists on your Canon ImageRUNNER C2225, the repair would just be a piece of cake.
If you are looking for a copier in Philadelphia, you can contact Philadelphia (215) 297-6363. You can ask about Copier Lease in Philadelphia, copier rental in Philadelphia, and even Copier Repair in Philadelphia.