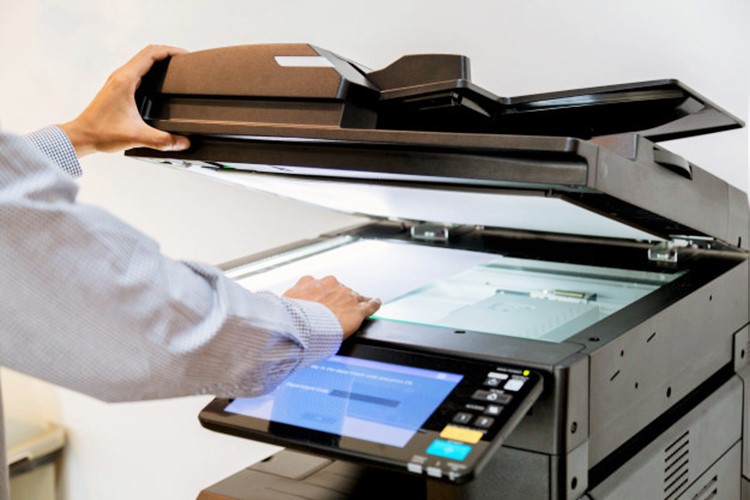 Many people already know what a hassle it can be to find an excellent wide format printer/scanner for printing large graphics such as architectural drawings and engineering documents and posters, signs, displays, and photography. For this reason, it takes a great deal of effort to gather all of the information and compare the various options.
You may not know which specifications to look at when purchasing a wide format printer/scanner for the first time. Consider the following advice before making a purchase.
If you are in Philadelphia and you are looking for a Copier in Philadelphia for your business, you may contact Clear Choice Technical Services in Philadelphia. You can ask about Copier Leasing Services in Philadelphia, Copier rental services in Philadelphia, and Copier Repair in Philadelphia.
Five Things to Consider When Purchasing a Wide Format Printer or Scanner
Do You Require Color Printing?
Typically, output dictates whether you require black-and-white or color printing. Black & white is frequently a better option for D-size drawings, particularly those used in the field, due to creating water-resistant documents. You're better off with a color printer if you produce various documents, such as presentations and architectural drawings.
Highest Possible Speed And Performance
What is the frequency with which your company requires the use of a printer? Do you print large quantities of documents and D-size drawings regularly, or do you print a few copies and D-size graphics on an as-needed basis?
If you do not require the fastest printer available, you can save money by selecting a model that trades off speed for affordability. Processing time, warm-up time, and continuous workflow should all be considered (processing pending files while printing).
Up-Front And Ongoing Costs.
It would help if you considered the printing ink cost when you do a lot of large prints — such as for a home-based business or remote job that requires hard copies. It is essential to consider both the initial purchase and the ongoing maintenance and service costs when making a purchase. The paper stock commonly used in your industry should be compatible with your printer. Inquire about the availability of replacement parts and service agreements before making a printer purchase. A printer that appears to be cheap at first may cost more in the long run. Although the cost of ink can be calculated per page, printer performance is determined by its model and design. It is possible to get a powerful, expensive printer for just 4 cents per black-and-white page and 8 cents per color page. Even if you're printing hundreds and hundreds of pages a month, a more affordable printer (or a lower-cost cartridge) may increase these costs by a couple of cents. Cost-per-print information may be available directly from some printers, or you can divide the cost of toner cartridges by their page yield to get a more accurate figure.
If you run a small business from your home, subscription plans for printer ink can help you save money. In the end, whether you buy refilled cartridges or do the refilling yourself, it's a difficult decision. If the cartridges you're using aren't brand new and purchased directly from the manufacturer, your printer may not recognize them.
"Duplexing" (Two-Sided Printing Or Scanning)
The automatic duplexing feature becoming more and more common is a big plus for us. Printing or scanning on both sides of a page without manually flipping it over is known as duplexing. For example, duplexing can be achieved on a printer by printing one side of a document, then reversing the page and printing the other side.
Using the scanner's automatic document feeder, you can scan both sides of a page (ADF). Without an automatic document feeder, an all-in-one can't perform a duplex scan without you manually turning the page over on the scan glass. It is a massive time-saver if you frequently need to scan two-sided pages, like those from a magazine.
Conclusion
It's easy to get caught up in price when shopping for a new printer, but that shouldn't be your only concern. Your decision should be based on the frequency and volume of printing you do daily. Focus on quality, performance, and output, but remember that ongoing costs will directly impact your bottom line.
CTA
Still unsure if a wide-format printer or scanner is necessary? There's a home printer out there that can print anything you need. Here's why you should go ahead and buy one.