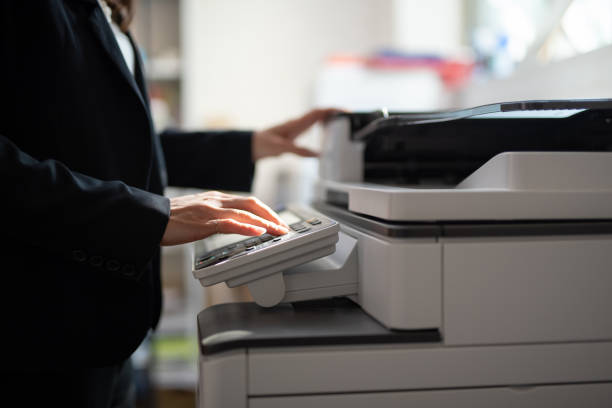 It is said that change is constant and to those who can't keep up with these changes, perish. If you're running a business that is hugely aided by your hugely invested printer who can't seem to handle its work anymore, then you might need to upgrade it.
Yes, upgrade and not unnecessarily buy a new one. There are a lot of things that upgrades can offer you. One of these is practicality, you will spend lesser and make the most out of your invested money with what you own.
In choosing the best type of copier upgrade that you need, it is a must to perform an assessment of your current issues. Here are things to keep in mind when deciding what you need your printer for:
You have to know how much you use your printer
Some copiers are not applicable for business and office purposes, such as the copiers you have at home. You have to be aware of your copier's recommended usage or how much print jobs it can take per month. Use this data and compare it to your business' usage on a monthly basis.
This is where things get clearer for you which transparency of paper and ink cartridge usage will be present as well. If you think that your print job monthly is not as much, then you won't need extravagant copiers to get the job done for you. This will help you save up from more unimportant expenses.
You should know how fast your printer should be
Since it's not good to keep anything waiting, especially in the business industry, slow copiers are a no – no. When it comes to a copier's speed, it is referred as the pages per minute that it can print.
This is very vital especially that business sectors belong to a fast paced community. A minute lost could equate to loss of a huge amount.
30-50 pages per minute speed is suitable for an average sized offices, anything that exceeds would mean the need for much higher speed as well.
You should know what quality you want your printer to output
Identify whether your office requires high quality outputs. Usually, even the basic printers could provide you high quality print jobs especially if you are dealing with worded documents only.
It is also a question if your company would need coloured outputs or just stick to a grey scale scheme. These types of printers may cost you more than the latter. Remember that a lot of basic printers can give you what you really need; spending unnecessarily is what you need to avoid.
You should know if your business needs a multifunction printer
If the call for convenience of more than just a copier, you may resort to using a multifunction printer. It will help you cut costs, gets your needed tasks done and save you space in the office as well.
Some business would also find wireless printing more convenient. Choose a reliable network that won't fail you such that these connectivity issues are common with wireless printers.
Final Thoughts
If you plan to have a copier upgrade, do not rush into buying one. Technology is speedily progressing that there is something new almost every day. You have to make sure that what you buy can keep up with the years to come and make sure that the money you invested on it would be worth it.
Upgrading your copier would of course turn tables for you. These will improve the quality of your print jobs, and satisfy the need for one.
Along with the numerous models offer you numerous features for your convenience. This will heighten the productivity in your office. Also, this will cut costs of your maintenance for the same old problem that cannot be permanently fixed.
Issues are really a thing and not giving it a full furnish will only make it keep coming back to you. Upgrade now for a better experience.
CTA
Looking for high quality copiers? US Based Business offers a whole lot of choices that you can buy, lease or rent.
Meta description: If you think that your copier cannot handle the heavy demand for your work, then maybe it's time for an upgrade.
If you are in Philadelphia and you are looking for a Copier in Philadelphia for your business, you may contact Clear Choice Technical Services in Philadelphia. You can ask about Copier Leasing Services in Philadelphia, Copier rental services in Philadelphia, and Copier Repair in Philadelphia.