Today, many printers are on the market; some come from famous brands, and others are not yet top-performing. One of the brands that may not be "too" familiar with printers and copiers is Toshiba; since they are not part of the "largest printer manufacturers," they are still regarded as one of the most innovative.
Toshiba printers are excellent in many ways. At the same time, they expanded with new and exciting printers, copiers, and multifunction printers (MFPs).
Toshiba is already creating its identity in today's challenging printer market. It will be no surprise that they will be one of the top brands with the most-sought printers and copiers in no time. Let's look at what Toshiba has to offer, why its products are a must-buy and their notable features. 
History of Toshiba
Before we delve deeper into why Toshiba is a superb printer to buy, let's first understand its history. Toshiba started its operation in 1939 in Japan. They are one of Japan's oldest and most extensive manufacturers of household and industrial electronic product lines.
However, before they established their company, they started with the amalgamation of two famous Japanese companies. One is a company that manufactures telegraphic equipment, and the other is a manufacturer of incandescent lamps.
Even though they have risen to be at the top, they face financial circumstances. The good thing is that their printing division was able to break through and increasingly become a vital printing technology and office equipment manufacturer.
Why Should You Choose Toshiba Office Copier?
Toshiba copiers and printers excel in four main areas:
Usability
Toshiba office copiers can give you precisely that when it comes to ease of use. Most of the design of their printers and copiers is an elevated platform that renders printing more productive and makes it feasible. This elevated platform also helps to ramp up file security and make safeguarding printed and electronic documents simpler.
This design is perfect for companies with complicated operations since it facilitates them to complete their printing or copy tasks with a click of a button. At the same time, it has a simple functions mode that helps employees navigate the machine quickly and adequately.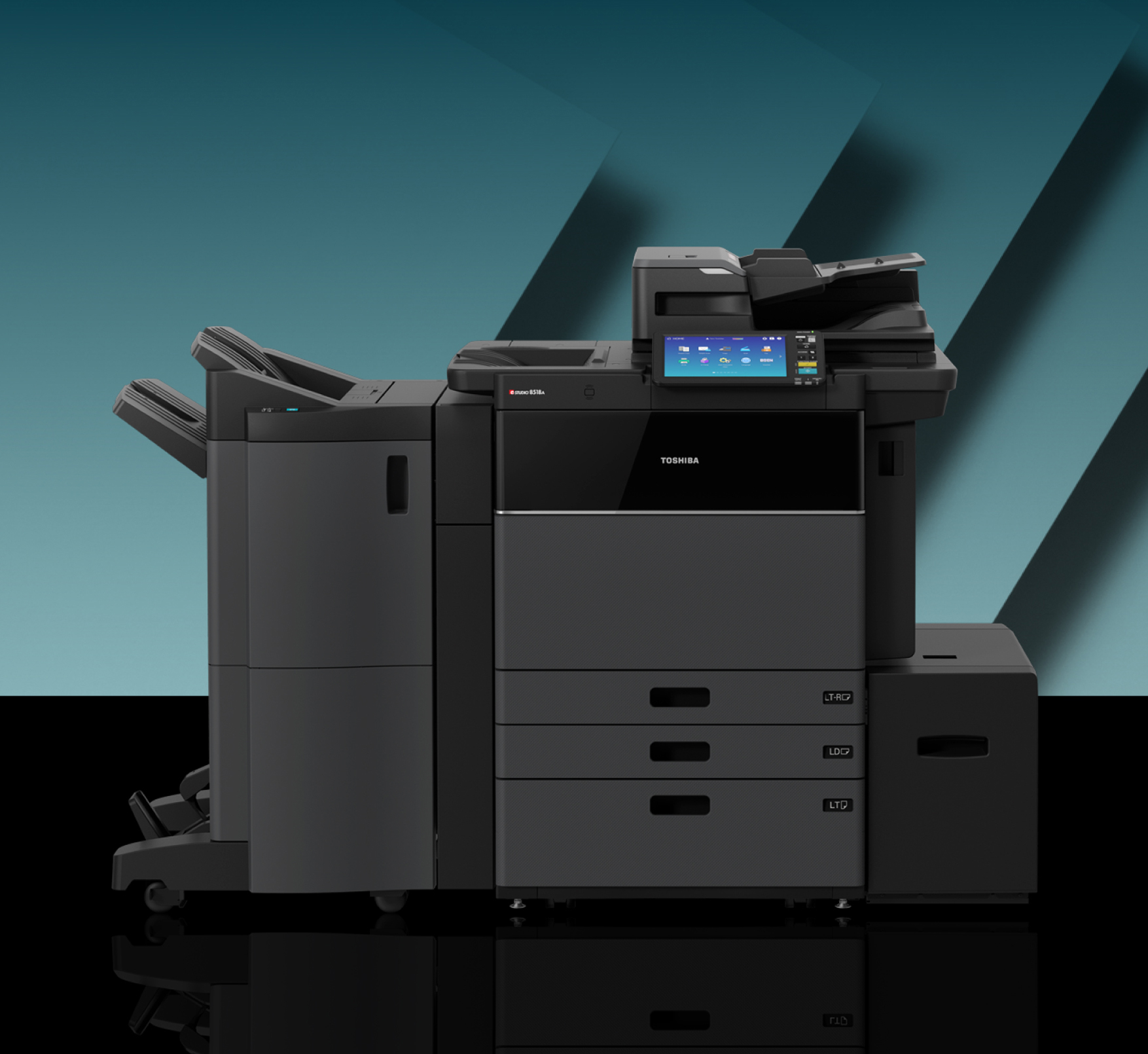 Technological Advancement
As mentioned above, Toshiba is known for being innovative and creative in many ways. All their products speak of originality and top-notch designs, and it's also top-performing. They have received innumerable accolades. 
One of the most notable innovations they produced is the first copier or Multifunction Printer (MFP). It has a feature that allows printing both black and erasable blueprints. Many people buy it since it's cost-effective compared to traditional printers due to their erasable toner enabling users to reuse paper more than once.
Sustainable
Toshiba is one of the countries that promote environmentally friendly products. They ought to be earmarked to generate sustainable solutions and products and reduce dangerous substances in their manufacturing procedures. Because of this, they select partner manufacturers and suppliers who share the same goals as them.
Flexible and Customizable
Another notable feature that is best for all Toshiba printers and copiers is its ability to be flexible and customizable. Their printers have an "elevate user interface" (UI) that streamlines and utilizes general business operations. 
It also allows businesses and companies to create customs when it comes to MFPs for all tasks they do the most. This customization platform can assist businesses in simplifying their file process flow and increasing, leading to more efficient and high performance. 
Conclusion
Toshiba office copier is one of the best investments that you can buy for your office and employees. It is dependable, innovative, excellent and top-performing. If you are interested in buying one, we have many Toshiba printers and copiers that you can choose from. 
If you plan to get copiers for your office in Philadelphia, you can opt to buy copiers or lease copiers in Philadelphia We can give you the option to get the copier that you want. You can contact our local copier leasing services department in your location.
If your Location is around Philadelphia, you may call us at (215) 297-6363, our personnel for copier leasing in Philadelphia will assist you. If you are also looking for copier repair services in Philadelphia, you may contact our copier repair personnel at the same number.
Contact us, and let us know what kind of Toshiba office copier you need!